Welcome
St. Kevin's Catholic Primary School, established in 1933, is situated in the middle Falls area of West Belfast. In 2004 we moved into our wonderful new building with the most up to date facilities and high tech equipment. At St Kevin's we are concerned about the overall development of each child in our care.
We have a dedicated staff who strive to provide, not only the best education for children throughout their time in our school, but also a caring environment which will produce happy, secure, well adjusted children who are proud of their achievements. No website can convey the real atmosphere of the school. We therefore warmly invite you to visit us and see our school for yourself.
Latest Photographs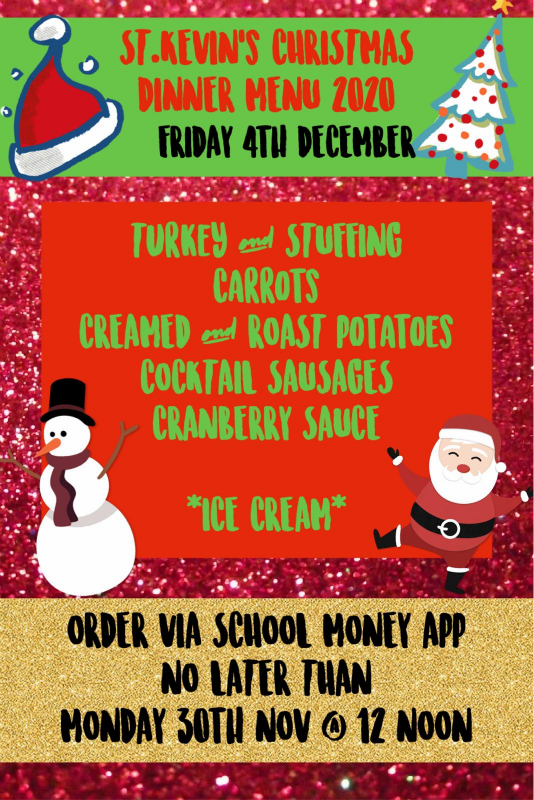 Wonderful Work from Home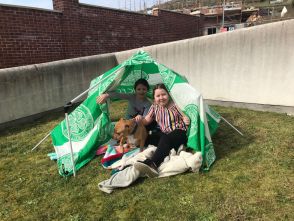 Brianna's hut
Emma Fisher and family have made a lovely piece of art using their hand prints.
Matthew's window message
Emma made her own Coronavirus mask.
Look at Caodhán's STEM challenge.
Simple moon sand to make at home.
Oisin and Nola hard at work
Hassan, Rama and Ahmed are having fun outdoors
Fintan and Eva B Animal Habitat Project
Megan M Animal Habitat Project
Nola\'s beautiful drawing on her easel.
Nola saved her Easter money to buy and easel to draw beautiful pictures.
Oisin making Kinder Blondies
How delicious do the kinder Blondies look!
How tasty are the Kinder Blondie bars Oisin and Nola made!
Oisin constructing his Gas Mask.
Oisin is hard at work making his Gas Mask.
What a super Gas mask Oisin!
Oisin and Nola\'s Gas Masks
Check out the fantastic Gas masks Nola and Oisin made.
Emma's Wonderful Habitat
Jessica's Gas Mask
Brian Og and Caelan working hard at home
Brian Og and Caelan welcomed their beautiful new brother Culainn
Adam in P4 has been busy in the garden!
Caoila made a super WW2 gas mask
Mia Rose made a super dinosaur out of cardboard!
Meet our scientists Freya and Zach - busy making carbon dioxide
Connor - the artist
Adam's fantastic gas mask
Caoila's Amazing Anderson Shelter
Jessica's Minibeasts
A wonderful May Altar in the Tyrell House
Yasmin's beautiful May Altar
Yasmin's tissue paper flowers for the May Altar
Kealey made a wonderful Anderson Shelter out of Lego
Kealey made a fantastic poster to thank all of the NHS and her own pizza!!
Caoimhe enjoying reading time at home
Matei's Dino Land
Matei's May Altar
Katie's May Altar
Adam made a beautiful grotto for Our Lady in his garden.
Freya has been working really hard at home!
Caodhan's Anne Frank drawing.
Caodhan's lovely Ramadan lantern
Caodhan's Anderson Shelter
Caodhan's super board game he made.
Caodhan's May altar.
Well done Bernice, keeping up with her spellings!
Daniel's amazing Australian animals
The amount of detail Keysha has included is just amazing! I wonder what we'll call our star giraffe? Answers on a postcard!
Keysha in Miss Rainey's P5 made this wonderful giraffe!
Aoife's underwater scene! It's hard to tell if the dolphin or the seahorse is the star of the show!
Aoife F from Miss Rainey's P5 created this wonderful underwater diorama! Isn't it fabulous?
Lauren's beautiful May Altar
Oisin and Nola's homemade Kinder Bueno Ice creams
Oisin and Nola's enjoying their Kinder Bueno Ice creams
Oisin's Anderson Shelter
Oisin's Anderson Shelter
Oisin helping Mum and Nola paint the fence.
Nola helping Mum and Oisin paint the fence.
Oisin and Nola's finished fences.
Kealey found time to pop out and enjoy this spectacular waterfall!
Kealey from P4 with a fantastic t-shirt, reminding us all that this was the one that got POSTPONED!
Caoimhe O'Neill from Mrs Quinn P2 Class keeping busy with games
Caoimhe P2 Mrs Quinn learning her spellings
Yasmin is busy rehearsing her figure skating skills - without the ice! Super talent!
Well deserved 'time out' from his studies for Jamie!
Omayr made some beautiful decorations to celebrate Eid
Look at Ahmed, Rama and Hassan's lovely Eid decorations
Nola making a farm animal mask
Nola from Mrs Devlin's P1 class painted a lovely farm scene on a paper plate
Oisin's minibeast
Odhran from Mrs Devlin P1 class has completed some lovely shape work.
Concerns about your child?
AS A PARENT IF YOU HAVE ANY CONCERNS ABOUT A CHILD'S WELFARE, YOU MAY FOLLOW THE FOLLOWING PROCEDURE
Stage 1 - If I am concerned, I can talk to the class teacher
Stage 2- If I am still concerned, I can talk to the Designated Teacher for Child Protection – Mr John McComb or the Deputy Designated Teacher – Mrs Elaine O'Doherty
Stage 3- If I am still concerned, I can talk to the Principal Miss Fiona Keegan
Stage 4- If I am still concerned, I can talk/write to the Designated Governor, Mrs Cathy Hawkins or Chairman of the Board of Governors, Mr Jim Stott c/o St Kevin's PS
(You can also contact the CCMS at Linen Hill House, 23 Linenhall Street, Lisburn, BT28 1FJ)
At any time you can talk to the social worker (Tel 028 9050 7000)
or the Police (Tel No of Local CARE Unit 02890 650222)
USEFUL TELEPHONE NUMBERS
NSPCC 028 9035 1135 CONTACT YOUTH ETC 028 9045 7848
NI CHILDLINE 028 9032 7773 YOUTHLINE 028 9045 6654
CHILD CARE NI 028 9065 2713 CHILDREN'S LAW 028 9024 5704
YOUTHNET 028 9033 1880 ADVICE LINE 028 9043 4242
BARNARDOS 028 9067 2366 BARNARDOS FAX 028 9067 2399
SAVE THE CHILDREN 028 90431123 SAVE THE CHILDREN FAX 028 9043 1314
CHILD PROTECTION 028 9065 0222 MARKET STREET SOCIAL SERVICES 028 4461 3511
Parents are requested to bring to the attention of the class teacher any issue that may be causing a problem, especially friendship issues or homework.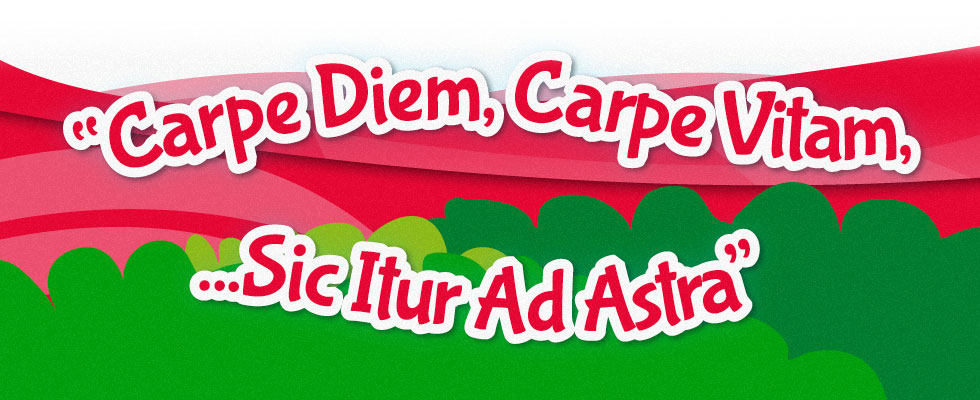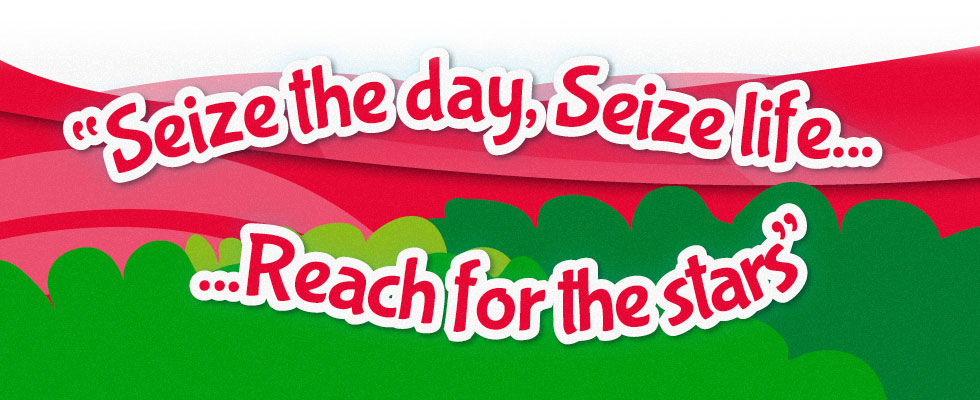 St Kevin's Primary School, 446 Falls Road, Belfast, Northern Ireland BT12 6EN 028 90 326 791